Q:  How does Quail define the Empty Nester?
A:  Some might think the Empty Nester is a homebuyer that wants a single level home. I would suggest that the Empty Nester is defined much broader.
Quail has had over 20 years fulfilling the needs of Empty Nester clients. What we have found that this buying group crosses demographical and cultural lines.
It is common for us to work with clients that are caring for an elder(s) or where some families have a deep rooted culture whereby that might have 3 generations living in one home.  We might have a client that has kids in high school or college that want take a proactive approach for an empty nester home while kids are still around. The age span of this buyer group keeps amazing me. Sometimes it can be a young couple in their 20' or a couple in their 80's.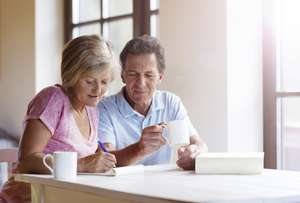 Our oldest client that we built a home for was 92!!  I asked him "Why are you wanting to build a home at your age?" He said,"When I get old I want something easier to live in!!" By the way, he did make it past 100.
We at Quail have defined Empty Nester as anybody that has a need for housing that will have a 50+ year old living there or are planning to do so.
We have had to build a Quail system that can meet the diverse needs for the Empty Nester. It is a blend of technology and good old school habits. We find that this client base respects quick response while at the same time requires patience. They do use email and some texting but highly regard the personal phone call and face to face meetings. We have worked both smart and hard to develop a system that provides excellence to the Empty Nester.
Next week I will share components of the Quail system in more detail.
I hope this helps and thank you for reading Ask The Builder and making The Columbian of Vancouver, WA a part of your day.
Please submit questions to jon@quailhomes.com. Jon can be reached direct at 360.907.5800