My 30-year career spans the evolution of handwritten letters, typewriters, word processors, face to face meetings, cell phones, fax machines, email, texting, instant photos/videos via the smart phone, video conferencing, etc. We have been working on an effective communication system with our clients over the last 4 years. I don't think there has been no greater puzzle than designing and implementing an effective communication system in today's age of impulsiveness.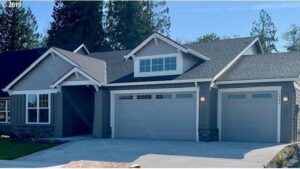 We have focused our efforts on good old fashion face to face meetings. We combine that with a weekly status report. Let me explain. To communicate effectively we feel that we need to lead the communication process. We must have an excellent process in communicating so that our clients trust us. We must provide them timely and pertinent information so that they feel comfortable throughout the build process. Otherwise we can easily get overwhelmed with the daily barrage of texts, emails and phone calls. I can't think of anything more important in running our business than a top-notch communication system. We have designed our system based on critical milestones of the construction process. We have a face to face meeting describing these key milestones. We have developed a weekly status report designed around these key milestones. All decisions are then timed around the milestones. Every week our status report provides the opportunity for us all to work on the same page. We then back up the weekly status report with face to face meetings on site centered around the key milestones. I will explain more in the next article' Our Model Home (7909 NE 78
th
Street—across from Crossroads Church) is open Fridays-Mondays from 10a-4p. If you are thinking about downsizing…. Consider Quail…. you've earned it!! I hope this helps and thank you for reading the newspaper.