Let's leave picking the builder out of this discussion. I will give you unbiased yet informative answers based on my experience. It all starts with design. Most people do not put enough thought into the design of the home. Most often people will use their most recent living experiences that influence their decision. For example, a young family in a small home need more space. They often choose a home that is bigger, sometimes much bigger than they need. An empty nester trading down is usually hesitant to go much smaller because they have a hard time letting go of stuff. The truly great design combines function with style and can be built without breaking the bank. To really understand function, the designer really needs to know how you live, want to live and how you will live 10 or 15 years down the road. We ask out married clients to each do some soul searching. We want each person to make a separate list of answers to these question independently of each other. Most often style is pretty easy. People will see homes and provide photos. The tricky part is matching style with function and budget.
The budget is the hardest part. Every home designer will design a home without knowing the costs. It is critical to design with cost in mind. I am usually working with our clients and designers during the home design phase just for this reason. That little extra square footage costs real money. Rightsizing is what great design is all about.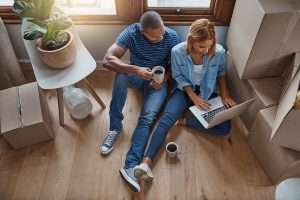 Next week I will discuss products.
Our Model Home (7909 NE 78
th
Street—across from Crossroads Church) is open Fridays-Mondays from 10a-4p. We will be holding one of our Quail Cottages at Quail Grove open on Saturdays and Sundays from 12-4pm. If you are thinking about downsizing…. Consider Quail…. you've earned it!! I hope this helps and thank you for reading the newspaper.