Q: What is your history of building homes?
A: We started in 1989 and delivered our first home in 1990. We got four spec home loans from Lee Stenseth President of the Bank of Vancouver (purchased by West Coast Bank and now Columbia Bank) to build 1200 square foot homes for $79,900. I remember it like yesterday. I am so thankful he took a chance on us. I wish those types of banking relationships were still present.
The early and mid-1980's was brutal for homebuilding. Interest rates were sky high and people were moving out of town rather than in. I had wanted to be a builder since being a laborer on construction sites as a teenager. I had felt in 1989 the time was right and went for it.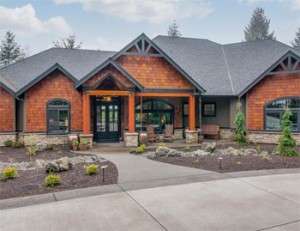 Interestingly enough, we were building energy efficient homes starting in 1992. The Bonneville Power Administration introduced an incentive program for builders to build homes that were insulated and sealed better than building codes. It was called the 'Super Good Cents' program. In the early 2000's we started to build Green Homes. The focus at that time was more on environmentally friendly products rather than home performance. Products that didn't off gas and products that were derived from sustainable resources was the focus. In the mid-2000's we started working with building scientists to get our homes to perform better. We focused on improving the building envelope and indoor air quality. We worked for about 3 years to develop a building process that is affordable and delivered better performance. Now we are continuing to improve how we build homes. We have a very unique business model. Every home is custom tailored to each individual buyer. Technology has really helped us to deliver homes that are on the cutting edge of design and efficiencies. We call it 'Build Smart'. Thank you for reading Ask The Builder and making The Columbian of Vancouver, WA a part of your day. Please submit questions to jon@quailhomes.com. Jon can be reached direct at 360.907.5800. Tune into Green Building with Jon Girod on 1550 a.m. on Saturdays at 9 am and 860 am Saturdays at 1 pm. SEE YOU NEXT WEEK!